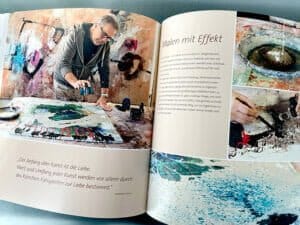 Painting as a voyage of discovery – for the experienced artist who has to inspire and assert himself again and again in his professional environment. But also for amateur artists who want to push boundaries and develop their own visual language. You will find in-depth knowledge in my books comprehensibly prepared.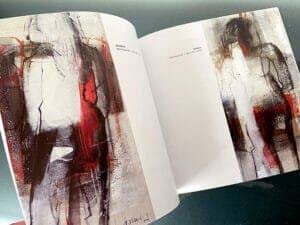 Look over the shoulder of an artist, study his works and find new inspiration for your own works through the aesthetics and expression in the diverse image worlds – in the handy catalogs you will find a variety of ideas for your own further development.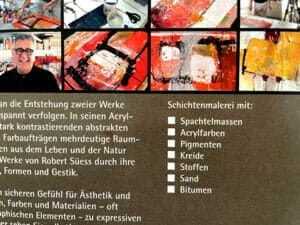 The emergence of multi-part works from start to finish, you can follow in my DVD with a total running time of 105 minutes excited with. In it – the always important drying time added – work impressions from the studio work of a week to find. But see for yourself!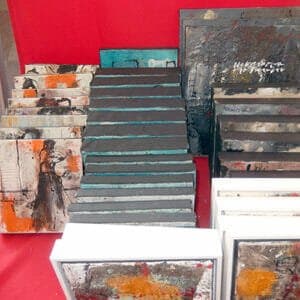 In addition to the personal visit to the studio, you will find recently in my store various original paintings in small formats on canvas or cardboard for direct purchase. These works you will not find in galleries, they are only available directly from me. Take the opportunity to buy directly (plus delivery).
The current Corona situation with associated regulations currently do not yet allow exhibitions or painting courses. Various online offers are in preparation with me. Soon I can further inform about various topics and opportunities at this point.
Several workshops have been cancelled. But in some art academies (e.g. the Freie Kunstakademie Augsburg) my scheduled workshops have already been switched to online offerings. Inform yourself about this in the Workshops section.
Since my two books 'Emotions' (out of print) and 'Powerful Abstraction' (also out of print, but at the moment I still have some copies in the store) are unfortunately no longer available, I have decided to work on a new art book in the next weeks/months. Soon there will be new information about it…
Books
Catalogs
DVD
Video
Virtual
Online consulting
Pictures